Tableaux is a contemporary circus-dance-theater performance incorporating contortion, dance, aerial acrobatics and humor. The five female artist's work together toward freedom while the audience embarks on a poetic and visually enticing journey where expectations bend, movement twists and the body encapsulates the imagination in a mentally and physically spell-binding theatrical adventure.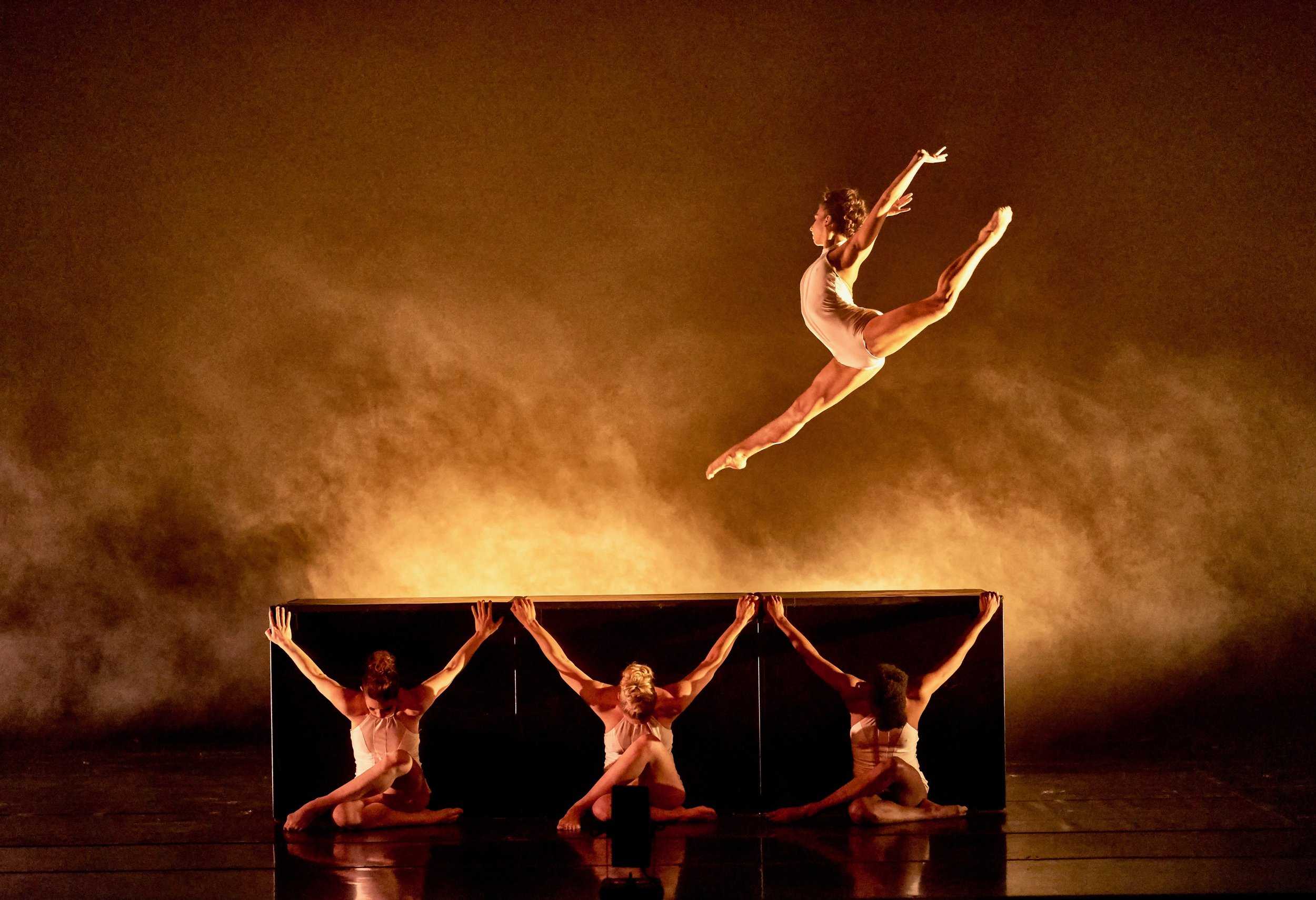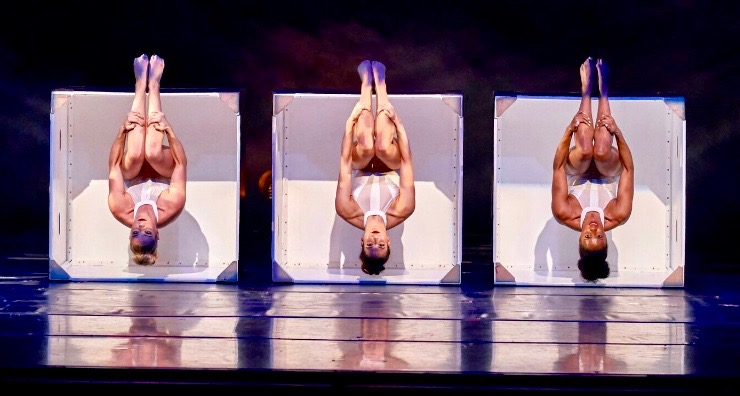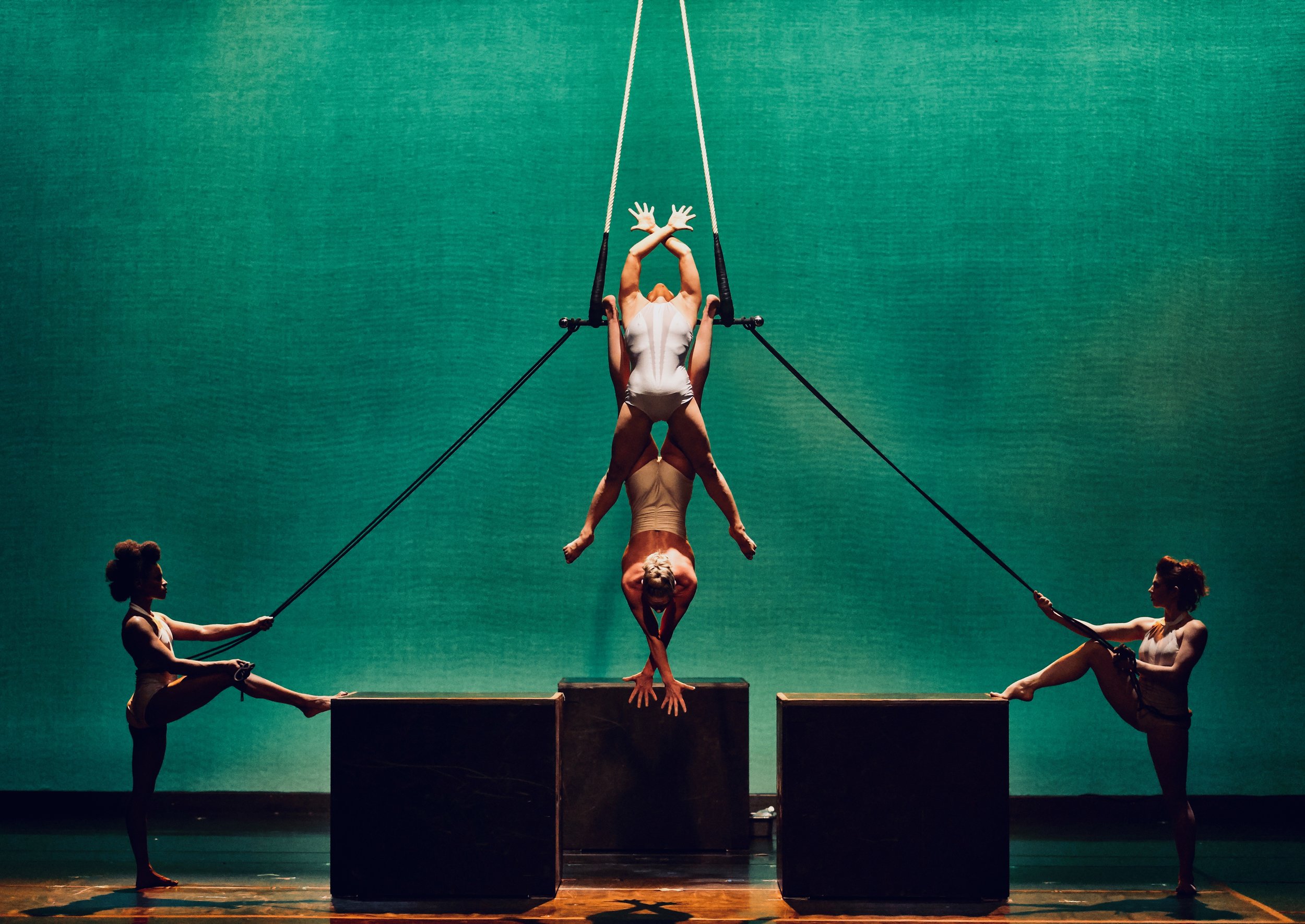 Tableaux is a 70 minute show featuring five women inquiring about confinement and freedom, while finding themselves constrained on an island of boxes, trapped by the constrictions of society and themselves. Faced with numerous challenges set before them the artists collectively harness their physicality to the extreme overcoming these limitations by empowering and igniting their rescourcefulness.
Tableaux made its full length 70 minute debut at the VIVA FEST Vegas International Arts Festival in 2017, followed by a run of performances at the San Francisco International Arts Festival in 2018. Most recently as featured guest arstists with UCLA's Center for the Art of Performance in Taylor Mac's show A 24 -Decade History of Popular Music at the Theater at The Ace Hotel in Los Angeles. Tableaux in additonally featured in American Dance Abroad 2017 Pitch Book celebrating the best in new American Dance companies. Troupe Vertigo is also one of 10 internationally selected circus companies chosen to join Montreal's Cirque Festival as part of their Tour de Piste.
"Choreographed and directed by Aloysia Gavre and developed in partnership with her husband Rex Camphuis, this work is part of an ongoing commitment to create moving and intimate pieces through which audiences are both captivated by the environment and the artists skills. We may experience moments of visual shock onstage that seem to separate us as viewers from the performers, but the work is all-encompassing as gradually envelopes us with a comforting sense of synchronicity and unity, ultimately bringing us together." Alex Matthews Dance Resource Center- Director of Programming
"Tableaux perfectly captures everything a choreographer strives for; taking a familiar medium and making it entirely new. This new work breaks molds, opens minds and leaves you wanting to be the first to see where where it will take you next." Michael Pena Associate Choreographer- 2012 Olympics Opening Ceremony